Quarterly Reporting Supported by Investors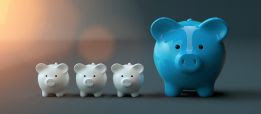 A CFA institute survey in response to the Securities and Exchange Commission's (SEC) request for comment on the debate over quarterly reporting has emphatically shown there is no support for altering reporting intervals amongst investors.
The SEC has been debating the idea that quarterly disclosures, especially when coinciding with voluntary earnings releases, could be too frequent, promoting short-term thinking and action.
The response to the CFA Institute's survey of their global membership of 160,000 overwhelmingly showed investor support for quarterly financial reporting in the US.
Of note, 72% of respondents felt that quarterly reports are more useful than earnings releases because they provide structured information. Respondents indicated that there is a meaningful difference between quarterly reporting and earnings releases, with quarterly reporting including fewer non-GAAP measures and more incremental financial statement disclosures and management analysis.
On the back of this survey, the CFA Institute has added their voice to XBRL US and the CII in disagreeing with a move to semi-annual reporting, arguing that 'In a world in which new technologies are changing the use, creation, and timeliness of data, it seems antithetical for regulators to consider slowing down the transmission of information to investors.' We wholeheartedly agree!
Read more here.