SEC Analyse Extension Use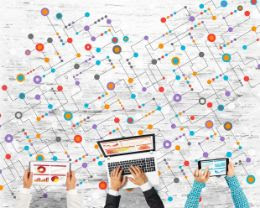 The SEC have published a trend analysis of taxonomy extensions used in XBRL submissions, showing little change in the overall percentage of filers using extensions – around 18% – between 2017 and 2018. During the same time the number of accelerated filers using extensions did come down slightly, to be more in line with other filers at 18%.
The SEC allow custom tags (taxonomy extensions) to be used where the standard taxonomy does not provide an appropriate tag, a rule which should allow unique and unusual circumstances to be effectively accommodated. There is, however, a risk that excessive use of custom tags could reduce comparability of companies, making data less effective, so extension circumstances are theoretically limited and monitored.
At XBRL International we have been working on this issue for some time. The Wider-Narrower mechanism adopted by ESMA for ESEF filers is a step forward, allowing algorithms to traverse the connections between facts marked up using official tags and company-specific disclosures. This will help the automated construction of "As-Reported" analytics and accelerate the creation of "Normalised" models. Over time we expect that enhanced calculation mechanisms could further assist.
Our take? Securities regulators and some business registrars need to use financial reports the way that they are constructed  and accounting and reporting rules provide plenty of flexibility in that construction. That means that they need to allow entity-specific extensions. At the same time they need to limit their application where possible and enforce the use of tools such as Wider-Narrower and enhanced calculations to improve the utility of the resulting data.
Read more here.