Tomorrow's Accountant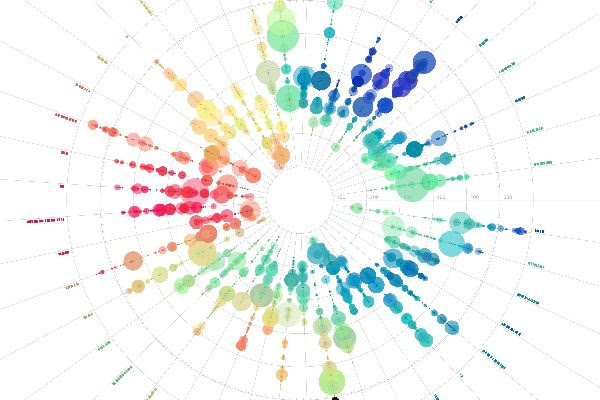 On Monday, our CEO John Turner gave a talk at the World Congress of Accountants in Mumbai as part of the "Technology and the Future" session. The session concentrated on new skills and capabilities that members of the accounting and audit profession, working both in industry and in practice, will need going forward.
He started by describing disclosure as the sharp end of the profession, where the public interest aspects of accounting are most evident. It creates feedback loops that directly enhance and "level up" corporate behaviours as investors, regulators, lenders, suppliers, customers and consumers all compare various aspects of performance with peers and best practices. These disclosure arrangements thereby inculcate a range of behavioural change at a global scale. This process is becoming faster and more evident as disclosure becomes digital.
As securities regulators and business registrars around the world move to expand into "corporate reporting", encompassing both traditional financial disclosures and various levels of sustainability reporting, it will be the accounting profession that introduces the rigour in both preparation and related assurance of these reports. This work covers the systems, policies, procedures and controls that govern high quality disclosure. The shift from voluntary, communications-led sustainability reporting to mandatory, regulated reporting is something of a seismic shift. The fact that it is increasingly "digital first"? All the more reason to embrace it. How? Turner suggests a four-part prescription.
First: Data Not Paper. Accountants need to add knowledge of digital taxonomies to their existing strengths in business understanding and accounting standards, together with the skills needed to apply those taxonomies to the reports that they need to mark up or review.
Second: Smarter not Harder. Accountants should apply themselves to digitising the supply of information into disclosures. Far better to design, develop and then test mechanisms that will reliably and repeatedly automate the supply of high-quality information into the disclosure process than to manually construct and control the needed data each time it is required.
Third: Use or Lose. Accountants are too often focussed on preparing high quality reports, only to stop and declare victory at that point. They need to go further. They need to use these reports. That means developing the digital analytic skills to collate, combine and compare digital reports based on all the relevant disclosures made. Further, they will need to develop new skills in the application of machine learning algorithms and Natural Language Processing for text analytics to gain entirely new insights into comparative performance.
Fourth, and Finally: Drive Value. Accountants armed with these skills and new insights are much better able to reposition themselves as key sources of new future business value, instead of just trusted and rigorous guardians of historical performance.
The World Congress was pretty extraordinary – congratulations to IFAC and the ICAI for delivering such a wide ranging event!