SBR for Data Architects: Service Oriented Reporting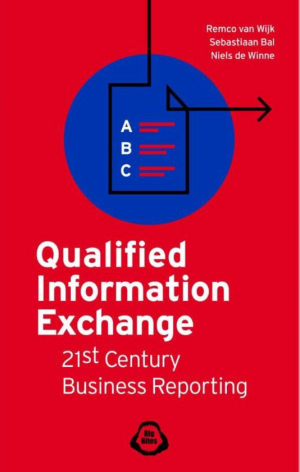 For anyone involved in digitisation of reporting at a government level or that is embracing standardisation to simplify reporting across a supply chain, the principle of Standardised Business Reporting, or SBR is something they will come across, but perhaps need to understand at a deeper level.
Now there is a book aimed at data architects and technical policy makers that explains these ideas in a highly systematic fashion. Called Qualified Information Exchange, it is written by Remco van Wijk, Sebastian Bal and Niels de Winne, who also worked on Challenging the Chain and have long experience working within the SBR environment in the Netherlands.
The book sets out the problems with traditional business reporting processes at a macro level and provides a way of thinking about the different components of reporting in a fashion that will allow new levels of systemisation, comparability and re-use, all leading to better analysis. They advocate a service oriented approach to the design of business reporting and provide a number of compelling arguments about the benefits of rethinking business reporting in a digital age. Get a copy from Amazon or direct from the book's website.