Companies House: Business "Plumbing" now at Light Speed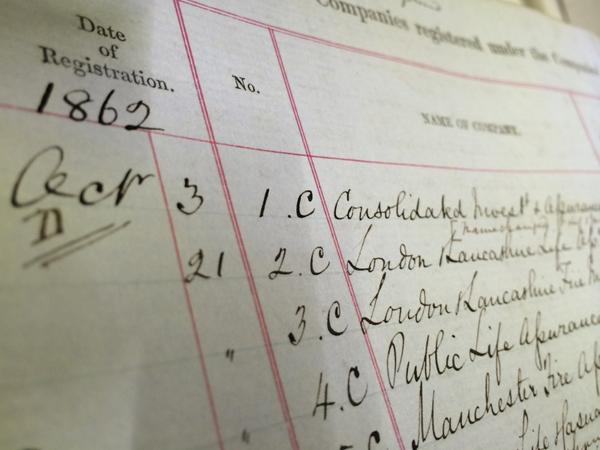 In this interview with Companies House CEO Tim Moss, we hear how the UK's companies registry — which dates back to the mid 19th Century — is using XBRL to help UK commerce become more competitive. Since last last year Companies House has made it possible to freely download iXBRL financial statements for more than 1.5 million private and public companies. This is fully electronic reporting and a far cry from the paper registry of 1862! (Above)
Listen in to this 20 minute podcast:
Podcast: Play in new window | Download
Tune in:
We hear about the history of XBRL and iXBRL filing at Companies House.
Tim describes how the UK "social contract" that provides limited liability to companies and directors obliges businesses to be transparent, including by providing sets of financial statements each year.
We discuss the purpose of releasing accounts for free and what Companies House hopes will come from it.
And Tim encourages you  to leverage this resource and provide feedback to the agency about how you are using the data.
---
And yes — you can download more than 1.5 million company accounts from here.
---
So what will you use this data for? Fill us in, in the comments below.