Standardisation or innovation – can't we have both?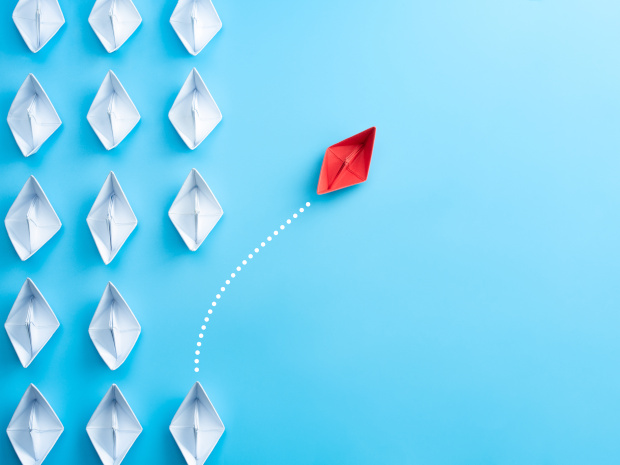 This is a guest opinion piece from Björn Fastabend. Björn is head of the XBRL collection and processing unit at BaFin, Germany's Federal Financial Supervisory Authority, where he supervises all related activities and propagates international relations and initiatives. He also brings us his wealth of experience in implementing digital reporting as Chair of XBRL International's Best Practices Board (BPB), which manages the development of our guidance materials.
The views and opinions expressed in this publication are those of the author. They do not purport to reflect the opinions or views of BaFin.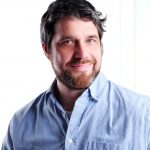 I believe that standardisation is a great thing. It can nurture and facilitate innovation, making it possible to do new things in new ways. Yet there is a persistent belief that standardisation must automatically be a killer for innovation. I once heard a heated discussion along those lines at an XBRL event, and it still resonates with me. Why is there such hesitation regarding standardisation, and why are people afraid that it will put a dampener on innovation?
At first glance, standardisation and innovation seem to be conflicting concepts. The first suggests making things the same, while the second involves doing things differently. However, I would argue that we can, and do, apply both concepts to different parts of our model.
Standardisation in financial reporting
XBRL has brought standardisation to financial reporting. Prior to the introduction of structured, digital reporting using XBRL, now routine in many countries, each company was able to choose its own format for financial reports. While I am sure that some of these reports were very innovative, this innovation did not help regulators or investors reach the financial insights they need, since the downside of this approach was that comparison of those reports was extremely difficult. Furthermore, it was near impossible to automate data capture, since reports were delivered in unstructured formats such as PDF. This in turn meant that, to carry out any kind of analysis on the data, it needed to be manually transferred into other formats or software solutions for further analysis – needless to say, a cumbersome and error-prone process. The introduction of XBRL did drastically reduce the individuality and perhaps the innovation found in financial reports, but is this such a bad thing? With XBRL reporting in place, it is now possible to automate a significant proportion of the generation, as well as the processing, of financial reports.
Shifting focus to data analysis
In the end, did the standardisation of financial reporting kill innovation? Quite the contrary! The automation of processing data freed up resources to focus on the main goal of data collection: data analysis. Having more and better-quality data available for users, it was possible to focus on creating innovative analytics and new insights. Instead of relying on data aggregators, users of any size from individuals to global corporations can now access raw financial data and carry out their own analyses using off-the-shelf software. Regulators can focus more of their resources from labour-intensive data processing to effective management and analysis of ever-increasing amounts of information, supporting the data-driven decision-making their mandates require.
In other words, a greater standardisation in data reporting is allowing innovation in other areas, such as data analysis, to blossom. Creative uses of emerging tools are expanding the sphere of that analytical innovation every day. For example, the application of artificial intelligence (AI) to high-quality digital data offers new and dynamic insights. This does not only apply to quantitative disclosures: digital tagging of narrative information also makes it significantly easier to capture and analyse using natural language processing (NLP) techniques. While we have made great strides in data analysis, including the use of AI and NLP, I am certain that innovation in this field has yet to peak.
Standardisation in data reporting also offers companies the advantage of being freed from 'reinventing the wheel'. Instead, the focus can shift on creative report design and presentation, while XBRL software facilitates digital tagging and report validation. Today's XBRL software market is in fact flourishing, with numerous innovative software solutions now available for both filers and regulators.
Innovation in XBRL
The XBRL standard itself is not standing still and gathering dust either. Thanks to the dedication of many volunteers and the XBRL International staff, it is thriving and evolving. Not too long ago, the new Inline XBRL (or iXBRL) format was introduced and is rapidly becoming a global standard, actually making XBRL filings themselves human-readable. Most recently, the introduction of the Open Information Model (OIM) has laid the groundwork for even more innovation, by breaking away from the requirement for XBRL to use an XML syntax and instead offering xBRL-CSV or xBRL-JSON as alternative reporting formats. This adds greater flexibility and new reporting possibilities while maintaining the strong, established foundation of the XBRL standard. For example, xBRL-CSV offers regulators an efficient way to collect large amounts of granular data, while xBRL-JSON can be easily analysed using widely-available tools. This proves that even standardisation itself can yield very innovative solutions which in turn will be used to fuel further innovation in further solutions.
In conclusion
It is not always necessary to standardise before being innovative. But it is my strong belief that solid standardisation is key to laying the groundwork for future innovation. In order to grow to great heights, one must be planted in firm ground, and standardisation provides just the firm ground that is needed as the basis for innovation. It is a sign of great maturity and stability and thus frees much-needed resources to focus on innovative solutions.
In conclusion, to answer the question posed in the title, yes, we can have both! While standardisation and innovation appear as mutually exclusive concepts, both actually can and do coexist. I am very much looking forward to the future innovations that will come about benefiting from the standardisations that we are putting in place.