Data Amplified 2019: China, the First Country to Kill Cash?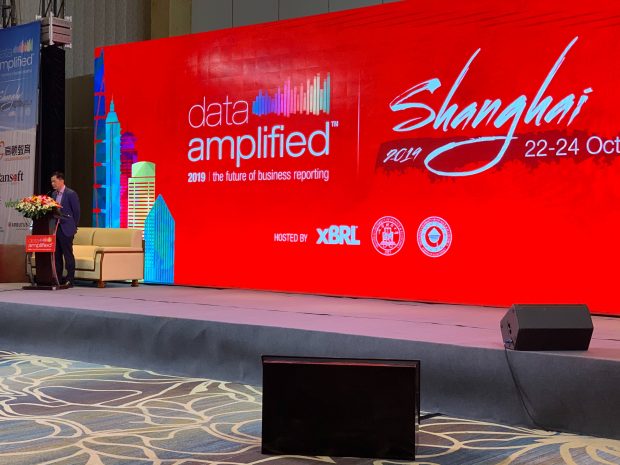 Keynote speaker Mr Jerry Zhou, Chairman and CEO of Huifu Payment, gave the audience of Data Amplified an insight into China's booming payments industry.
China's payment industry is renowned – with most people in China using mobile payment based on QR codes for daily payments. Zhou even argued that you could say 'China is the first country to kill cash.'
Cash and debit cards have both been replaced by the e-wallet, especially for high frequency low cost payments, with a rapid development from 10 million to 4.6 billion payment counts in a relatively short time.
Cloud computing, data and AI mean Chinese payments firms can undertake huge numbers of transactions in record speed at an extremely low technical cost. Zhou suggested that the future could even contain facial recognition-based payments.
The changing nature of payments is a development regulators must respond to. Often online payments avoid typical financial regulations, but new payments systems need new forms of oversight. To address this China have restructured their regulatory scheme, introducing the Net-Union institution to integrate e-wallets into financial regulation.
There are, however, further issues to address. The nature of mobile payments gives companies involved the opportunity to collect and use vast amounts of data, and a consensus on the boundaries of data collection, and what kind of data can be collected and used, has yet to be reached. There are also concerns that e-payments enable money laundering, with more KYC action required. Finally, the concentration of data and market share in a few big tech companies – merely two in China, Alibaba's Alipay and Tencent's WeChat Pay – presents a challenge. We must wait to see how the landscape changes as other big tech companies, such as Facebook with the recently announced Libra, enter the space.
Read more on the global changing nature of payments in this Bank of England Report, this blog on the threat incumbent banks feel from the booming payments market, and this IMF report on digital money.